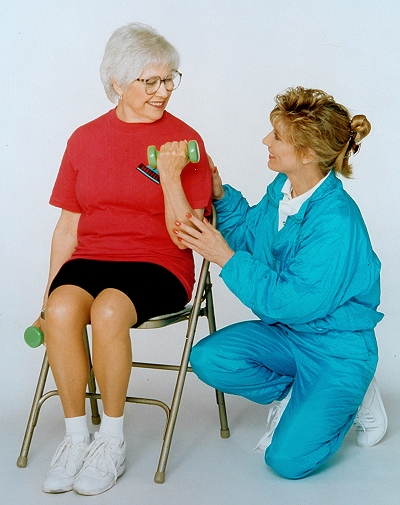 Geri-Fit® is a tried and proven strength training exercise program for older adults of all senior ages and fitness levels.  It's been around for nearly 20 years and was the very first exercise program for seniors that used weights to help guard against developing osteoporosis. It requires just a set of 2-pound dumbbells (each), a non-skid chair to do the exercises in, a stretch band for the stretches used before and after the workout, and water to drink during the workout. There's no aerobics or choreography to learn and there's no floorwork! Both men and women can enroll.
Since Geri-Fit® is a Medicare Advantage approved program (under Silver&Fit®), those that are 65 and over that have Medicare Advantage coverage can take classes for free (available at most locations.) 
The Geri-Fit® program is held at senior centers, physical therapy clinics, health clubs and gyms, hospitals, wellness centers, dance studios, yoga and pilates studios, recreation centers, universities, 55 and over retirement communities, hospitals and other locations that offer group exercise classes for older adults. We also sell or "license" the The Geri-Fit® exercise program to facilities that want to offer it to their members or patients.  For more information on how you can purchase the Geri-Fit® exercise program for your center, visit our Licensing / Trademark page.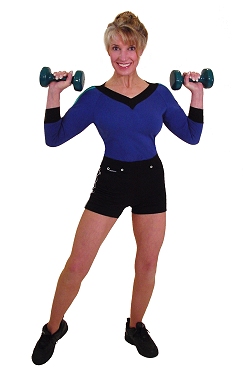 If you're not quite ready for our "senior" program, we also offer Body Sculpting™ strength training exercise classes for those that are in their 20's, 30's, 40's and 50's. Lifting weights now will build a foundation of strength for later in life and when you need it the most! Click on these links to see class times and days for classes held at our San Jacinto location, our Menifee location, and our Murrieta location. Right now, we have a special introductory offer for Living Social members. Special rates are in effect throughout May. This is a limited time offer, so join today! 
Benjamin Franklin once said that "dumbbells hold a lot of wealth of good in a handful of minutes." And, what he said couldn't be truer. It's never too late to get in shape. So, what are you waiting for?  Pick up your weights and let's get started!
For more information on how to get the Geri-Fit® or Body Sculpting™ exercise programs offered at your health club, senior center, yoga studio, or PT clinic,  call us toll-free at 1-888-GERI-FIT.

1-888-437-4348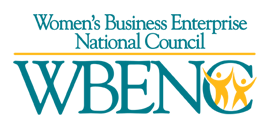 Geri-Fit Company LLC is a certified woman-owned business and an approved government vendor.